Photo-collage slide shows from Opening ceremony and days from the first to the third. Made by Boštjan Kuzman.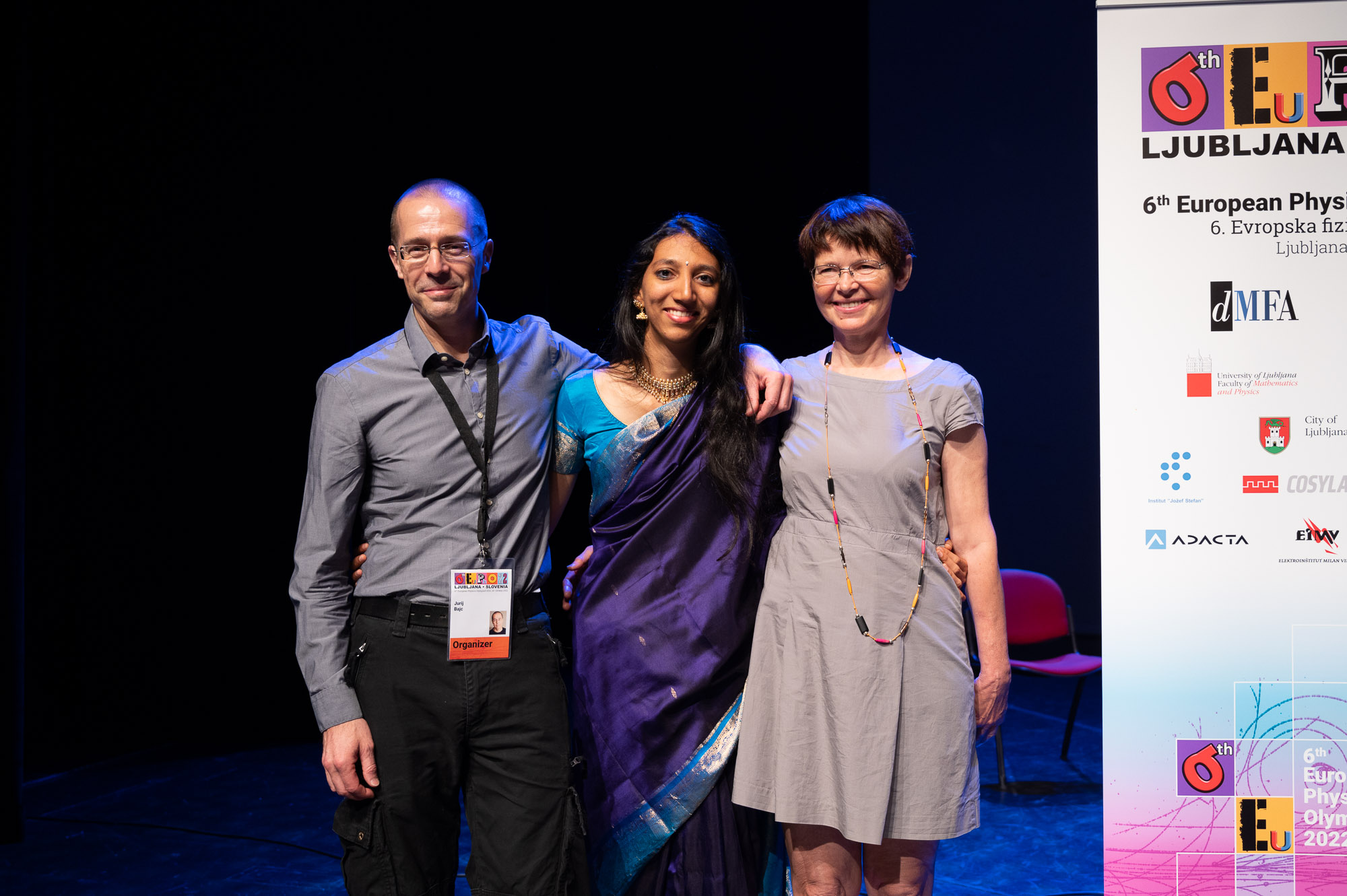 During the Olympiad we managed to publish three newsletters (DragoNews). Without the decisive contribution of Editor-in-Chief Asira Lele, this task could not have been accomplished so successfully. Read about her in the third issue of DragoNews. Asira is from India, so guess who she is in the picture taken at the closing ceremony accompanied by the Chief Organiser Jurij Bajc and Deputy Chief Organiser Barbara Rovšek.
The comic strips in DragoNews were drawn by Ana Marin.
We will arrange a transfer for your team from the arrival destination (Ljubljana airport, train and bus station) to a hotel (and on departure, from the hotel to the airport, train or bus station). To accomplish that we need information. Please, fill out the form.
Deadline for filling this form is May 8th 2022.
Deadline for filling this form is May 8th 2022.
Deadline for filling this form is April 15th 2022.
Here we ask for the number of students, name of the team leader, and number of observers/visitors, coming from your country, and the address of the institution that the invoice should be addressed to.
Deadline for the payment of the participation fee and submission of all participant data is May 8th 2022.